Water closets are pretty common in most floor plans, but they are not very pretty to look at. Why is that? Shouldn't every space in your home be pretty and inviting…even those not so glamorous spaces? I sure think so. So, here are some ideas that will help you make your water closet a space that you can really enjoy…and keep it from feeling like a stall in a public bathroom.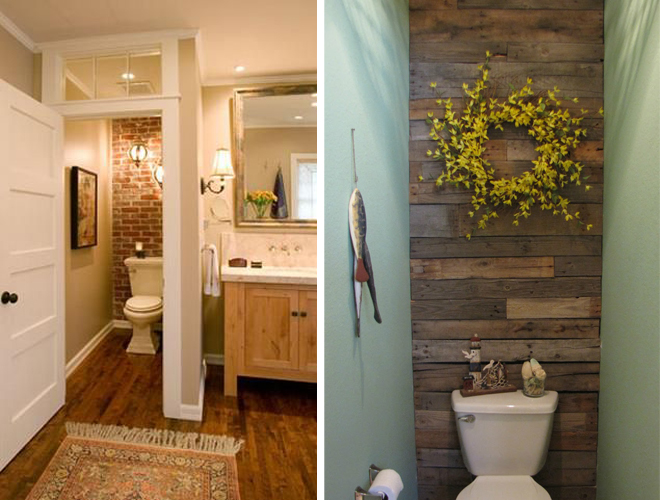 Texture and Pretty Lighting: You can add some fun texture to your space with some thin brick tile on the back wall of your water closet. You could also try wooden planks or a fun mirrored tile for a glam look. It will be an unexpected surprise that is sure to warm the space. Add some fancy lighting, and you are all set!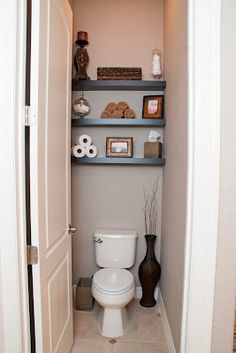 Floating Shelves: Shelves are a great addition to any space, but they are especially handy in the bathroom. Neatly store extra rolls of toilet paper, a candle, and maybe even some reading material.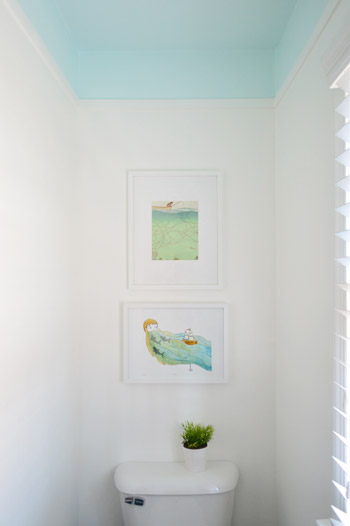 Do Something Unexpected: Draw the eye up by painting the ceiling and top 5 inches of wall with a light and fun color. It will be a refreshing finish to a tiny room.
Remember…when you are decorating a tiny space; a little can go a long way. You don't want to overwhelm the space with too many elements. Check out our Pinterest page for more ideas on how to decorate your water closet!
Have an awesome idea of your own? We would love to hear about it in the comments!