Few things are as satisfying and exciting as moving into a new home. A home is ultimately a place of security and stability; a place to put down roots and build long-lasting relationships. Your home is among the most valuable investments you will ever make, both in terms of cost as well as importance. Get it right and you'll be deeply rewarded with a lifetime of fond memories and financial appreciation. Get it wrong…
Face it – getting it wrong is not an option.
But, armed with good research and the right questions, you can make a good decision – one that will pay dividends on multiple levels. And that's what this white paper is for – to help you ask the important questions and make sure you find satisfactory answers. Finding these answers will equip you to make sound decisions and will eliminate any fear you might have. "Knowledge is power", they say. It will empower you to improve your life and that of your family. So, let's get started.
#1: Is now the right time to build?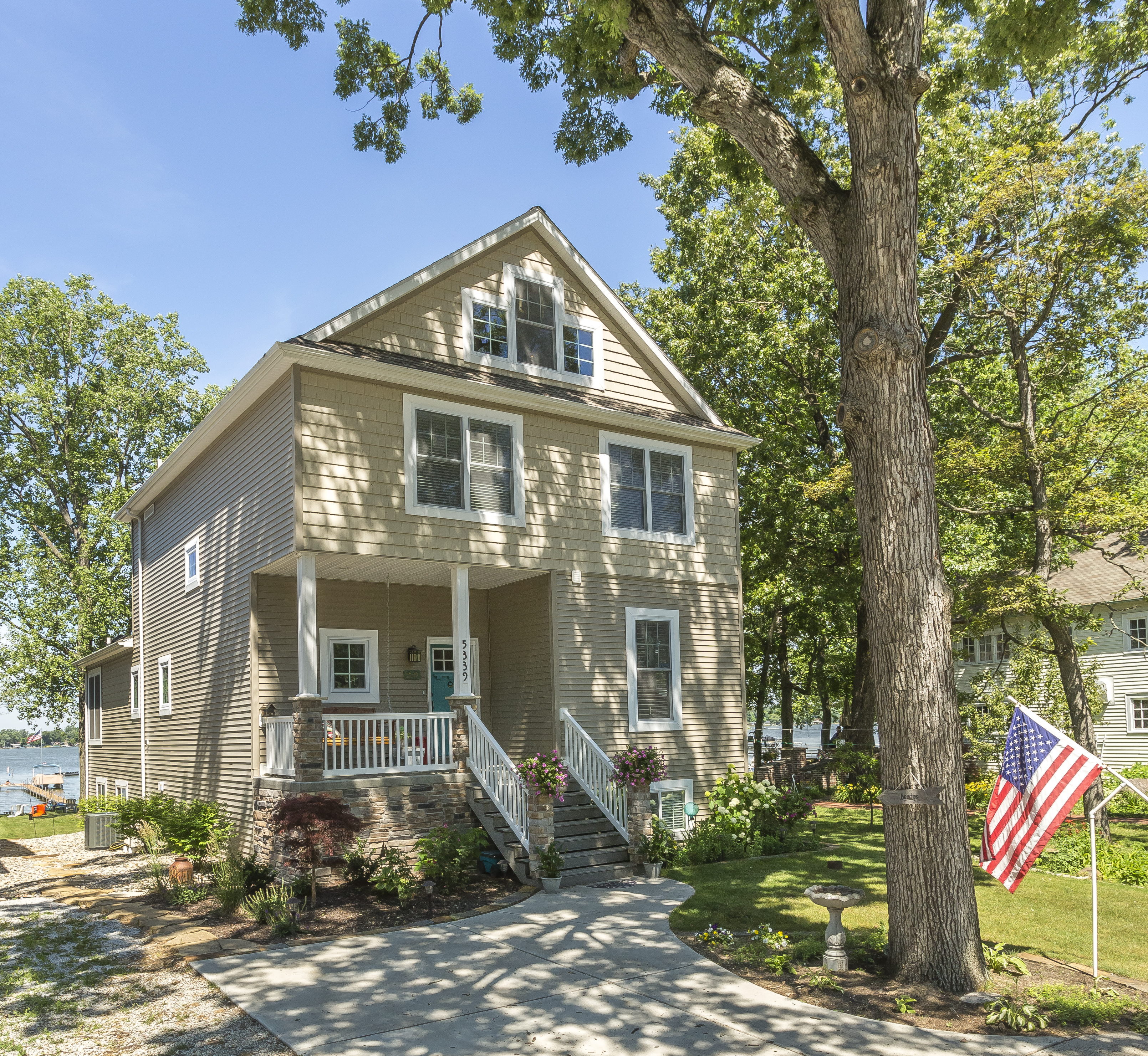 The recession of 2008 – 2012 still lingers in our minds, and for many the pain is still fresh. It was the worst recession since 1929, in which tens of thousands lost their homes, and many more than that suffered loss financial loss as home prices plummeted. Now, here we are four years into the 'recovery', which seems to be moving more slowly than experts expected. So, the question must be asked, "Is now a good time to consider building a home?"
The answer is (as you might have expected): Absolutely yes! That is, it's a great time to build in most markets, and here's why:
Existing home inventory is critically low.
New families are being formed at an increasing rate, much more quickly than new homes are being built to accommodate them. The bottom line is that there are just too few existing homes on the market to handle the influx. That's why you see real estate prices escalating and rental prices at record high levels – and skyrocketing.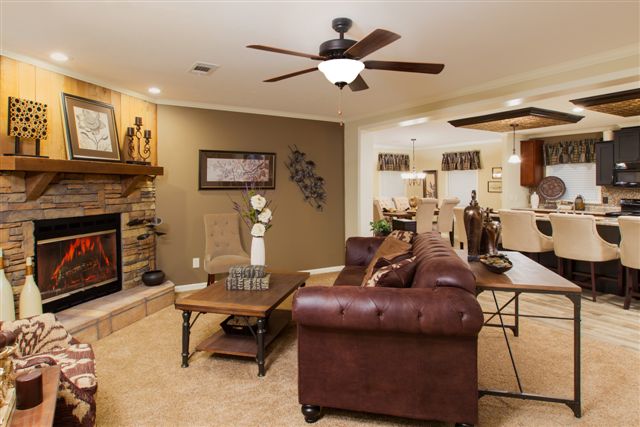 New home construction is lagging behind.
Given the population growth rate and the shortage of existing homes available, we need about 1.2 – 1.5 million new homes to be built every year just to keep up. According to a joint release by the U.S. Census Bureau and the U.S. Department of Housing and Urban Development, in April 2016 we were on track to build about 736,000 single family homes in the United States – and that's the highest production rate since 2007. So, it's pretty easy math to see that the number of homes being built is far below that level required to satisfy the reemerging market.
In our local area, the situation is even more alarming. Because the local economy here has remained much stronger than average, the home vacancies are nearly non-existent, only about 0.7%. What that means is that there are simply no existing homes on the market to buy, and that most builders are focusing on building multi-family homes, apartments and condominiums. In 2015, over 68% of new construction was multi-family.
Mortgage rates are phenomenally low.
Historically, mortgage interest rates in a healthy economy have run in the neighborhood of 7% – 9%. In strong housing markets, they've gone much higher. So today's rate of 4% is almost too low to pass up. Here's what we can expect, though: these rates will readjust to historic norms in the near future. So, locking in a new home mortgage rate today can potentially save tens of thousands of dollars in interest payments over the course of a typical 30-year mortgage.
Construction costs are still affordable.
As the housing market regains its pace, costs of building materials will continue to rise, forcing the cost of the homes themselves upward. That trend has already begun. Between 2010 and 2016, the median price of a single-family home in S. Illinois increased to about $84,000 – far below the national average. Soon, the median price will top $100,000. Keep in mind that the median price reflects the value of existing homes, many of which are decades old. As new construction increased, and it will soon, you can expect to see that figure escalate. If you're a homeowner then, you stand to see significant appreciation on your investment..
Purchasing now, before the big rush hits, prices escalate and builders become overwhelmed with work, makes good sense.
#2: What do houses really cost to build?
Ask 20 builders that question and you'll get 20 different answers. In the end, though, once the home is completed and you're all moved in, the cost of the home will be based on the cost of the materials and the labor that went into completing assembling those materials into a finished product. That's what the house really costs – the amount you have paid for it at the end of the project when all is done.
The trick, then, is to get the upfront quote as close to the final cost as possible. That is a function of asking good questions, being clear with your builder in the design and estimate stage as you can, and sticking to the plan, that is, resisting the urge to make changes during construction. Do that, and you'll master the biggest part of cost control – good planning.
That said, how can you determine what your home should cost to build? Try as you might, you won't find an easy 'rule of thumb' that you can apply. Those that insist on asking, "What do your homes cost per square foot?" are destined for unwanted surprises when the final bill is presented. Why? Because those types of pricing formulas cater to the lowest denominator.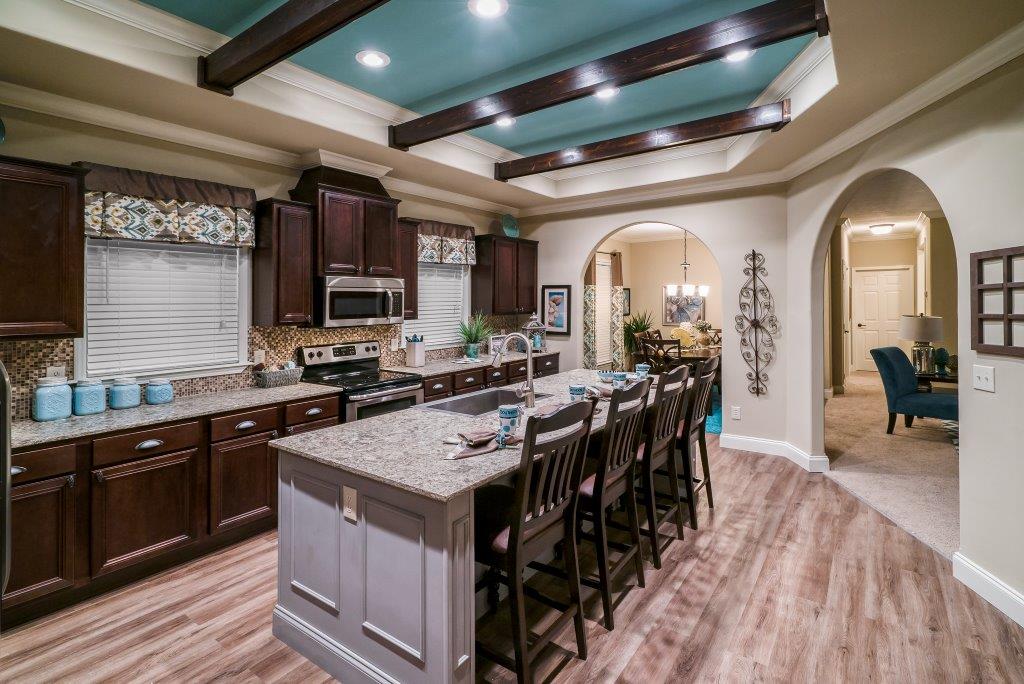 So, what does a new home really cost?
Answer: It depends on the style of the home, the fit and finish of the materials YOU choose, and how well the project is planned prior to the first truck driving onto the building site. Yes, your price is completely up to you, not the builder, since you're the one that directs what you want and the level of finish you're willing to pay for.
We stated earlier that the median new home price in the Boston area now exceeds $438,000,and throughout Massachusetts the average development cost for a single-family home has been calculated at nearly $274 per square foot. However, you can't simply divide the square footage into the price to come up with a median price per foot. First, the'average'includesproductionhomesonthelowendandluxurycustomhomesonthe high end of the s p e c t r u m . Then, the sale price also includes the land the home is built on, as well as site improvements, etc.
If we deduct 20% of the sale price for land (a guess at best), then we'd come up with $93.89 per square foot, a number most builders would consider unrealistic except for the most basic of structures. And even that figure gives us little to go on, as it is based on averages and guesses, not planning, preparation and fact.
So, the best way to determine the what your home will actually cost is to find a reputable builder that specializes in custom residential construction and begin a dialogue. While "all builders are not created equal", licensed homebuilders will be able to review your wants, make suggestions to help you get everything you want, and give you an honest estimate of the full cost of construction. However, no builder has a 'crystal ball', so exact pricing will depend on exact details about your building site, location, zoning requirements, and a host of factors that must be defined during the planning stage. Still, your builder will be able to give you some realistic cost guidelines to see if what you want is in your ballpark.
Which brings us to the BIG question:
#3: How can I get the most home for the money?
That question should really read, "How can I get a home that I'll love for the least amount of investment?" Because, really, you aren't interested in the cheapest home you can get; you want the best home for your family that you can afford or are willing to invest in.
The answer, as stated above, is through careful planning, wise choices, getting detailed bids and exercising the discipline not to make last minute changes once construction has begun. If you can find a plan that makes you happy that is simply designed (simple doesn't have to mean 'boring'), without a lot of offsets or intersecting roof lines, you'll be on the road to cost savings. The magazine Fine Homebuilding included the following in their list of 10 Tips for Getting the Most House for Your Money:
• Two-story homes cost less than ranch style homes since they maximize the amount of interior space on the foundation and under the roof.
• Keep plumbing centralized by putting baths back-to-back and keeping short runs for pipes.
• Don't skimp on insulation. The small bit you spend for added insulation will pay you back big dividends for as long as you live in your home.
• Add porches and patios for 'indoor/outdoor' living. Particularly in warmer climates, plan for outdoor entertainment areas.
Additional suggestions as to where your housing budget is best spent include:
• Consider modular construction versus site built.
There is often a savings due to lower waste and greater efficiency in construction. And even if the cost difference is minimal, you'll get a better, more energy efficient home using factory-built construction methods.
• If possible, put in a full basement.
Lower levels can be finished later if needed, and are the least expensive way to find additional living area in your home.
• Plan for 'flex' space.
Thoughtful design can allow for specific areas to be easily converted as needed. For example, with a little planning a bedroom can be repurposed as an office, exercise room, den or theater. Again, planning is the #1 key to controlling cost.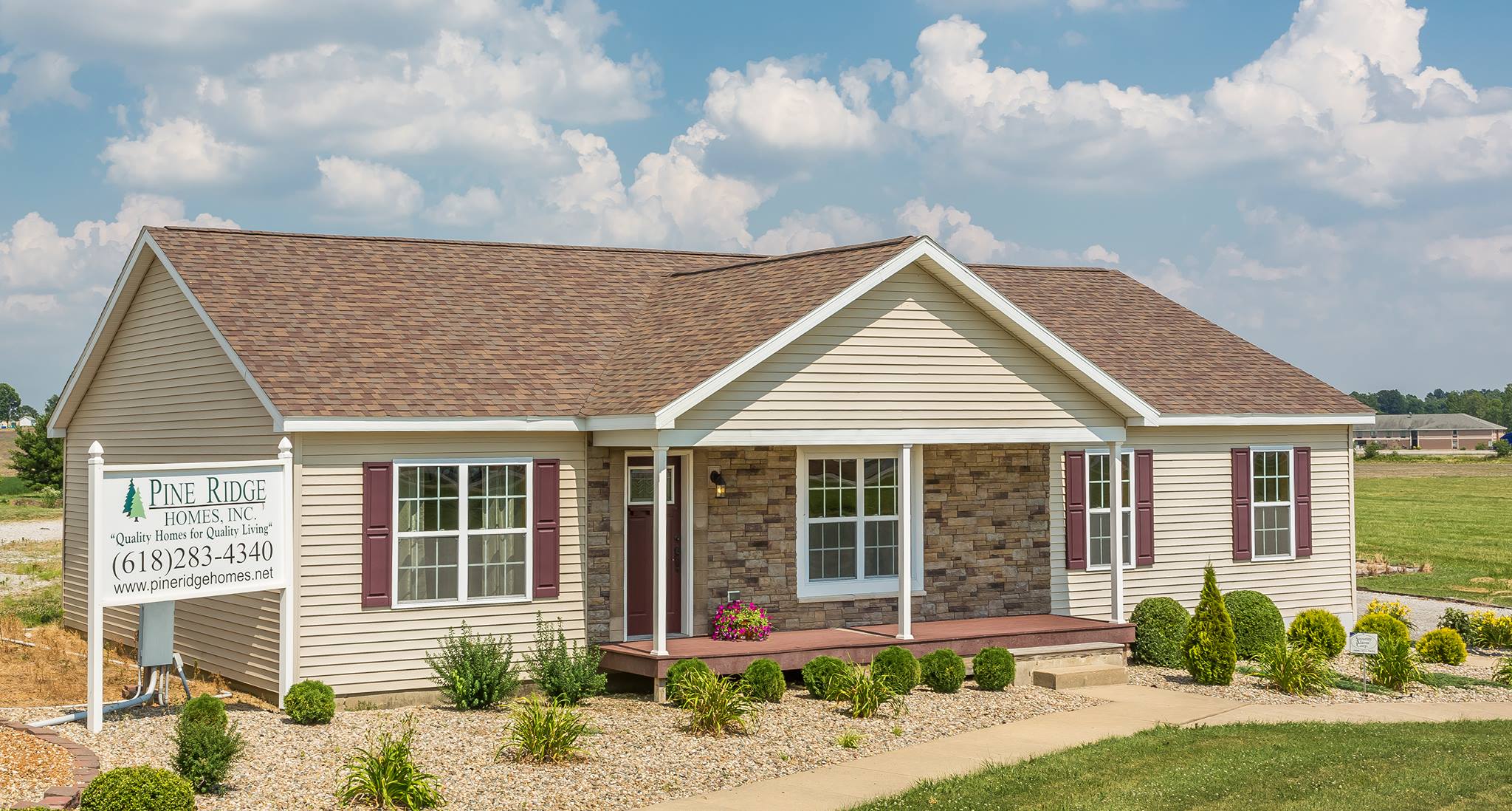 So, there you have it – our best answers to your biggest questions. You might have hoped for a more specific dollar-and -cents answer, but now you have the formula for getting those very specific answers. That's the formula we at Pine Ridge Homes Homes use to help every client get the most home with the highest level of satisfaction and for the least amount of time, hassle, and money.
Here's what you should do to move forward:
Decide now to invest in a new custom home as soon as you can. (The window of affordability is rapidly closing.)
Begin making your list of the features you want – the "must haves" for your new home.
Interview the builders that are building the type of home your interested in. Speak to several and interview their past customers. At Sterling Homes, we have a long list of homeowners that are ecstatic with their homes and with the service we rendered. We'd be happy to connect you with a few so you can ask them about their experience yourself
Dive deep into the details. The more specific you can be in what you want, even down to the serial number of the kitchen faucet, the more accurate the bid will be from the builder.
If the price is still too high, then honestly look at what you can live without for now, or what can be added in the future. Remember, your builder doesn't control cost, you do.
Once you've found the right plan and a builder you trust at a price you can live with, then stop hesitating – do everything you can do get started as soon as possible.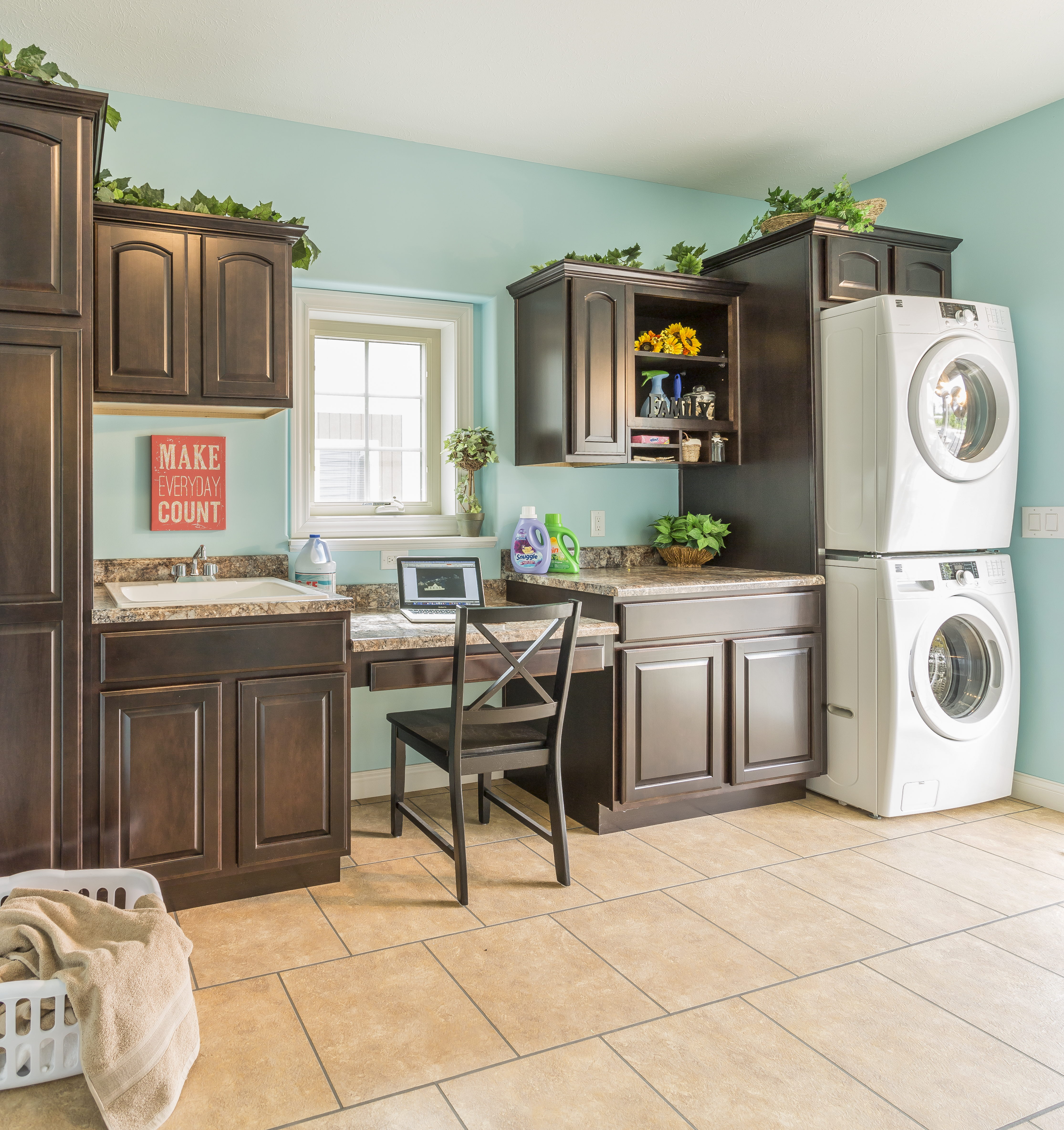 The sooner you get started, the less money your new home will ultimately cost you to build and the sooner you'll begin building equity in your home. As the market heats up and new home prices rise, the value of your home will rise with them, giving you additional and faster return on your investment as you build wealth from equity.
But the most valid reason to build now is this: the sooner you move into your new home, the sooner you'll be able to enjoy the real benefits and rewards of home ownership.
If you are ready to get started, please contact Pine Ridge Homes for a free consultation today. The photos included in this report are all custom homes built by Pine Ridge Homes or our suppliers. We'd be honored to help you plan, develop and own the home that will delight and inspire you.
Pine Ridge Homes                          Vandalia, IL                        618-283-4340